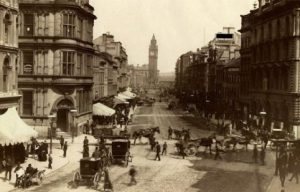 1830
Maize Milling During the Potato Famine
Thomas McCammon's Indian Corn Mill & Tan Yard was commissioned to mill maize during the Potato Famine.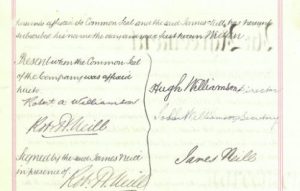 1851
James Neill, Company Clerk
A young James Neill was employed as company clerk,living in No 10 College Place North, next door to the mill.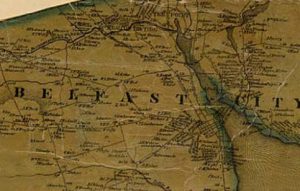 1867
Production of stoneground flour
James Neill takes control of the Mill in College Place North, and starts milling wheat.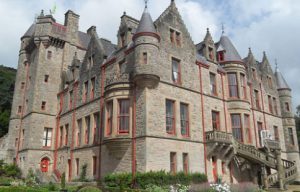 1870
Belfast Castle Completed
Local landmark Belfast Castle completed.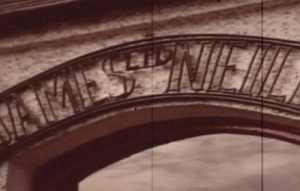 1880
Mill Remodelled
In the 1880's the mill was remodelled using what was at that time state of the art steel roller mills.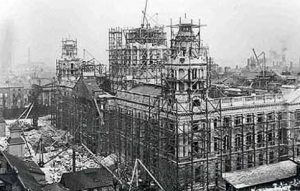 1880
Belfast City Hall Completed
Belfast City Hall, just a stone's throw away from James Neill's Mill, is completed.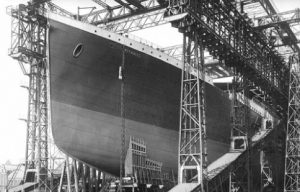 1912
Construction of the Titanic
The construction of the Titanic was completed in Belfast in 1912, having begun in 1909.
1960
Part of Allied Mills
In the early 1960s James Neill became part of Allied Mills, which in turn is part of Associated British Foods PLC and this has meant that the company has had an unparalleled level of resources and expertise.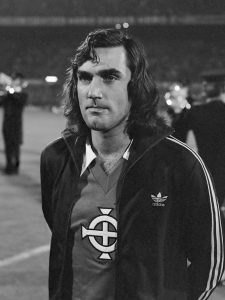 1968
The Best
In 1968, George Best scored 32 goals in 53 games as Manchester United won their first European Cup. He also won the Ballon d'Or and FWA Footballer of the Year.
1986
A New 'high-tech' Mill
In 1986-1987 the mill was demolished and a completely new building was erected, still on the original site, with the latest generation of high technology milling equipment incorporating a totally computer controlled system.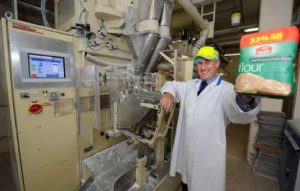 2005
New Debranning System
In 2005 the mill became the first in Ireland to invest in a debranning system which takes the outer bran of the wheat thereby giving a much whiter flour.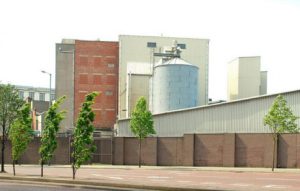 2010
£200,000 Investment in our Belfast Plant
The project at Neill's Flour factory at College Place North includes a complete upgrade to existing packaging machinery, known as the Fawema, which the company said would increase business and productivity.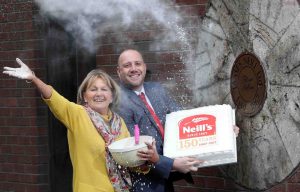 2017
Neill's Flour Celebrates their 150th anniversary
Celebrations included an evening event at Stormont Parliamentary Buildings with celebrity cook Jenny Bristow being one of the guests of honour.
Jenny Bristow paid tribute to Neill's, "I've always used Neill's Flour in my baking and would like to wish all of the team a big Happy Birthday in the company's 150th year."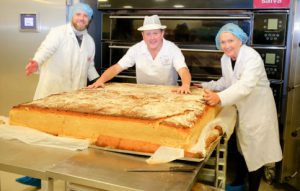 2017
Giant Scone
To celebrate the end of their 150th Anniversary, Neill's Flour officially broken the Guinness World Record for baking the world's largest scone on 22nd November 2017.
Working alongside Patton's Bakery in Newtownards, celebrity chef Jenny Bristow and catering students from the Belfast Metropolitan College.
The whopping scone weighed in at a staggering 141.8kg beating the previous record of 119.45kg, achieved in Eltham, New Zealand in 2010.
The record breaking scone took four hours and seven minutes to bake and was made using Neill's own award-winning brand of flour. The ingredients included a huge 70kg of flour, 10kg of butter, 55kg of buttermilk, 10.5kg of sugar and 2.2kg of baking powder.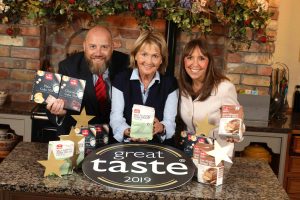 2019
Great Taste Awards
Neill's Soda Bread Flour was awarded the highest honour in the international awards and was identified as 'extraordinarily tasty' by the Guild of Fine Food.
Three additional 1-star wins were claimed for Neill's Wheaten Bread Mix 1.5kg, Neill's Gluten Free Chocolate Cake Mix 400g and Neill's Gluten-Free Plain Cake Mix 400g.